: Suzy Lee's private press for artists' books
Please place orders by emailing at suzyleebooks@yahoo.com.
이메일 suzyleebooks@yahoo.com로 주문하시면 한국 입금 계좌 번호를 알려드립니다.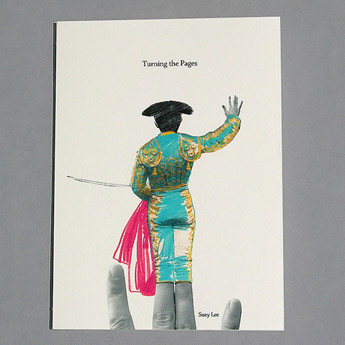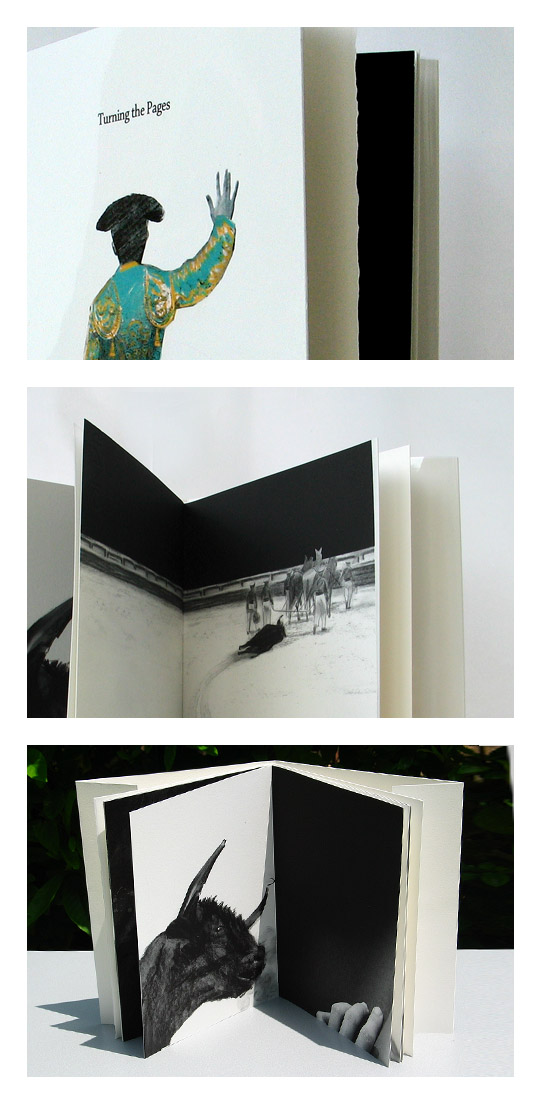 'Turning the Pages'
2005
Edition of 30
18 x 24.8 x 0.6 cm
16 pages
Inkjet print on Rosapina White
sold out

This book is about the act of reading (or seeing) the book. As the matador flips over the muleta, the readers turn the pages to continue the narrative. Finally when the story ends, readers send off the dead bull with a roar of applause.

All images copyright © Suzy Lee